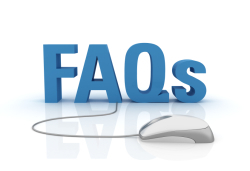 What is the DJ Team?
The DJ Team is a group of about 15 DJ's that I have hand picked to work with Easy DJ Productions. I have purposely selected DJs that provide quality and professional services in all Price Ranges so that Easy DJ Productions can offer our Clients a professional DJ no matter what their budget, whether its the Priory or a local VFW.
Platinum DJs ($900 and over)  Our finest DJs
Gold DJs ($650 – $899)  Great for venues from Hotels to Fire halls
Silver DJs ($500 – $650)  Slightly smaller, less formal, or tighter Budgets
The DJ Team consists of:
DJs who operate highly successful businesses of their own and have chosen to "partner with" Easy DJ Productions to help supplement their already busy calendars.
DJs who work with the

Largest Agencies

in Pittsburgh where they are routinely booked for high dollar Weddings and pay back high commissions. We help them market them directly to Clients which allows them to offer

significant discounts

to the Clients.
DJs who are still learning, growing, and building their business. They offer

amazing prices

and values. I spend time mentoring them and also help them further their careers by connecting them to you, our Clients.
What's the difference in DJ's Packages?
More than anything, it's about the DJ….. Sophistication, Class, Experience, and the ability to entertain and motivate Guests.
Our DJ Team is divided into Platinum, Gold,  and Silver with prices ranging from $500 to $1250 and more. We have quality up and down our price ranges. However, as in all things, you DO GET what you pay for and its Your Wedding, and the DJ is incredibly important to the success and fun of your Wedding! So please allocate as much as you can towards your Pittsburgh DJ.
All DJs in Pittsburgh should and usually do, discount their prices for Fridays, Sundays, and early and late season Weddings.
All DJ Packages include: 5 hours, DJ acts as master of ceremonies and makes all announcements, extensive music selection with all genres, quality sound systems, dance floor lighting, and Wedding planning assistance.
Wow this sounds awesome!  How do I get started?
Select the Wedding DJ Team for complete details. We'll collect a little info from you before allowing you to View Our DJ Team.
What are the fixed Price Wedding DJ Packages you offer? 
These are packages you book online directly through Easy DJ Productions. We then consult our DJ Team to fill the date. These packages represent significant discounts and value for our Clients since the Wedding DJs absolutely will discount their prices to accept these pre-booked dates. Why? Because truthfully, its easier for them. They don't have to spend time marketing the date, or spend time emailing the client, or setting up meetings.
Once I have a Booked date (secured by the Clients deposit), DJs available on the date will absolutely reduce their prices to accept the date, sometimes as much as $200 to $300 dollars!! Obviously it helps that we know them and do repeat business with them. DJs love music and performing, but not so much into marketing and selling. These Wedding DJ packages work GREAT for both Clients and our Wedding DJs.
Click this link for more about our Pittsburgh Wedding DJ Packages.
How Do I get Online Planning if I book a DJ Team member or Wedding Package directly?
Absolutely! All Clients who book one of our DJ Team or Book a Wedding DJ Package through us can use our awesomely wonderful Client Planning tools to plan your itinerary, select your special songs, build a Play and Do not Play list, and more. Brides constantly tell me these tools made planning their reception "Easy"!
I'm on a tighter Budget, can you help?
YES! We believe every brides deserves her beautiful day, no matter her budget! We strive to make that possible. We love the Wedding business and the beauty and fun of the day, and love helping Brides make their dreams come true.
There are No cheap weddings in Pittsburgh, but we understand sometimes you may be having a budget wedding in Pittsburgh or a wedding on a budget in Pittsburgh. With our DJ Team its easy to get DJ prices for Pittsburgh Weddings, no matter what your Pittsburgh Wedding budget.
Can you help with other Wedding Professionals like Pittsburgh Wedding Photograpers? 
Yes!  We have built the very same Smart Website to help you find Pittsburgh Wedding Photographers, Wedding Videographers in Pittsburgh, or even Pittsburgh Limos, officiants and more. Click HERE to visit our Pittsburgh Wedding Planning website.