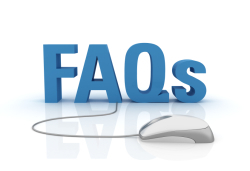 A terrific Wedding Reception requires a terrific Wedding DJ!
Why should I hire DJ Garry?
Great Service, great value, great client reviews, experienced, tasteful, professional, excellent website and client planning tools, great knowledge of music, and reasonable. Need I say more ?  In a word… VALUE. 
You will not find a Wedding DJ with more/better Wedding Wire Reviews at a better price !! I am quite sure you will not find a better combination of quality, and experience, for the price!
How much do you charge?
Get an INSTANT PRICE QUOTE and see for yourself!  I give $250 discounts for ANY Wedding NOT a Saturday 05/01 thru 10/31. My personal DJ Pricing is in the middle to upper middle range. You can find more expensive DJ's but not a lot that are better. I believe my VALUE (ratio of quality to price) is exceptional. Unlike many DJ's, I believe in Instant Price quotes. 
What's included in Your Wedding DJ Package?
Basically Everything!  DJ Garry for 5 hours of continuous music and all Master of Ceremony duties. Dance floor lighting effects and laser. Online Client Planning tools. Wedding Planning consultation 1 week before the Reception. Advise or info as needed through out the year. No hidden or additional charges. Our Online Price quote will show you exact pricing for the Services you have chosen. Of course you can always ADD additional Services before your Wedding and even extend the hours of services the night of the Reception. We are very flexible and here to provide you with the absolute Best quality Services!  
Does the disc jockey make a difference at a Wedding?
Without a doubt!!! What will people remember about Your Wedding?  Studies show they will not remember your dress or the food, but rather they will remember much FUN they had.  Will your guests have fun at your Wedding? If you hire DJ Garry you can "count on it"! People constantly tell me and my Brides:  "It was the most FUN they have ever had at a Wedding !!! "
How do I Book and secure my date?
First you get an Instant Online Price Quote. Most of my Clients decide to Book me based on the strength of my Website, Instant Price quote, Client Reviews, and Online Videos. Some request a phone call, some want to meet, while most simply email me about Booking the date, and I do offer a discount for Booking online.  
Once you decide to Book with me (a great choice by the way), I will send you an email with instructions and a LINK to Book online and create your Contract. You complete the contract ONLINE, we both get an email copy of the Contract. Then you mail me a deposit check of $375 payable to Garry Snyder to secure your date. I will hold the date for a short period, to allow you to mail the contract and requested deposit. Once I receive your deposit, I email you a receipt, and your date is secured. You can begin your Client Planning anytime you want. Your balance due is payable on the night of your Reception, and you can even decide to extend an hour or so at any point during the evening. We make it ALL very "EASY" !!!!!!
How long have you been in the disc jockey business?
I have been a DJ for over 18 years now, and a performing musician in Bands all my life. I know how to entertain a crowd and motivate them to dance, celebrate, and really have FUN!  I also know how to put and keep the focus on the Bride and Groom, and put them in the best possible "light" through out the Reception. 
How do we coordinate and communicate our Wedding Itinerary?
First we secure the date with a contract and deposit.
All forms for: event schedules, introduction lists, special songs, requested songs, and itinerary, are completed ONLINE with my excellent Client Planning tools. You submit the forms to me one week before your wedding. Once you submit the planning forms, we schedule a phone consult at the beginning of "wedding week" to discuss and review all details for the Reception. This process is efficient for both of us, and allows me to perform flawlessly at your Wedding Reception !!!!  Of course, I am available by phone or email anytime prior to your Wedding Day.
Do you have the experience and system to perform at the better Venues in Pittsburgh ?
Absolutely! I routinely perform at the finest Venues in Pittsburgh!! Some Venues I have performed at include: Nemecolon Woodlands, Pittsburgh City Center, The Priory, The Omni William Penn, Southpoint Hilton Gardens, Heinz Field rooms, Pittsburgh Athletic Association, Heinz History Center, The Club at Nevillewood, Lexus Room at PNC Park, Fox Chapel Country club, and many many other Country Clubs, Hiltons, Marriots, and Holiday Inns. And of course, Local Fire Hall receptions are always fun too.
Do you take requests??
Requests are accepted and encouraged, unless the Bride or Grooms tells me not to. Utilizing computers for song selection, I can react very quickly to your or your guest's requests. Of course, over 50 thousand songs helps ensure I should have that request. In addition, you will receive a LINK to allow your GUESTS to login in to my website before the Event, to capture their requests. This feature has been hugely successful !
Are you insured?
Of Course. It's required by many Venues these days.
Do you have quality equipment?
I use JBL speakers, DELL computers, and SURE wireless mics. ALL very well respected, totally Professional Equipment. I have TWO of everything, just in case. I have the latest special effects LED dance lights and a nice little laser, to help create real dance floor "fun". 
How interactive are you as the DJ?
I serve as the master of ceremonies and can be as interactive or reserved, as YOU prefer. I'm am an EXPERT at selecting the right music and motivation your guests to "Dance and have a great time" !!!  People constantly tell me and my Brides:  "It was the most FUN they have ever had at a Wedding !!! "
How far ahead should I book?
Some of the most popular dates, such as Saturday's from May through October, can easily book one year or more, in advance. So don't hesitate in securing DJ Garry for Your Wedding !