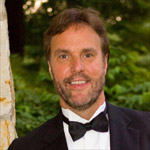 A Terrific Wedding Reception requires a Terrific Wedding DJ!
1) Please see my Client Reviews and Videos. They will give you a very good feel about my quality.
2) I am very good at creating FUN, yet classy Receptions! People tell me every week "It's the most fun Wedding they've ever been too". My personal DJ style is classy, enthusiastic, and energetic.  However, I do tailor my style to my Clients wishes. I am a professionally trained disc jockey entertainer (N.A.M.E  DJ School Certified Disc Jockey), a member of the DJ Association of Western Pa, and fully insured.
3) I am more than a Wedding DJ, I am an entertainer and act as the Master of Ceremonies (MC). I am well spoken, detailed, and manage each "moment" of the Reception to put the Bride, Groom, and their family in the best possible "light".  Introductions are clear and professional. Names are pronounced correctly. I coordinate with Other Vendors at the Reception to ensure your Wedding Vendors work as "a team" to provide the very best Service. Weddings are a Celebration of joy, love, and family, and I treat them as such.
4) My knowledge of MUSIC is superb. I have all of the latest music in addition to virtually EVERY song from EVERY decade for EVERY style of music. I have the TOP 100 songs from the last 50 years, as a starter.  Clients can have as much input into Music Selection that they want.
5) I believe in Instant Price quotes. If we're not a match, you have more important things to do. My personal DJ Pricing is in the middle to upper middle range. You can find more expensive DJ's but not a lot that are better. I believe my VALUE (ratio of quality to price) is exceptional.
I offer $250 Discounts for Weddings on: Fridays, Sundays, 01/01 – 04/30, and 11/01 – 12/31.   This is why I book so many Non Prime Saturdays, due to my $950 deal !  You simply cannot find a more professional and fun DJ at this price point in Pittsburgh!
6) I believe my Services sell themselves and prefer to let my Clients let me know "Next Steps". I typically don't call Clients to try to "sell" them.  I believe the professionalism of my Website, coupled with Client reviews and Videos speak for themselves. I try to make it very "Easy" for potential Clients to get a complete picture of what I can do for them.  My Website sends a few automated emails to remind you of my DJ Services.
7) My DJ Package includes 5 hours of continuous music, DJ Garry as the DJ and Master of Ceremonies, dance floor lighting, online planning tools, and a phone consultation on wedding week to review all reception details. No hidden fees and no additional charges for travel or setup. Professional JBL audio system, two Dell Laptops, Sure wireless mics, LED dance effects lighting and laser. I have two of everything, as backup.
My Calendar gets booked up and my Client Reviews testify that I can do a wonderful job for you, on the most important day of your life!  I am successful because I am very good at what I do. Most of my Clients feel certain once they find me, and I see it in their eyes every week that they are comfortable, confident, and very happy with me. And I deliver exactly what they expect from their Wedding DJ!
I am a software engineer for a large local company and am responsible for managing computer systems that process 1 – 2 Million dollars a day. My attention to details allows me to get these systems working "just right", and will allow me to get the details of Your Reception "just right" too!