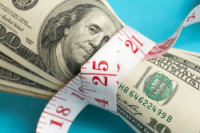 DJ Garry Package                                                  (email client this info)

$1095 for Prime Saturdays May thru October
$ 895 for all Other dates !
5 Hours of continuous music – no breaks
Professional Sound system with 2 Laptops and wireless mics
Dance floor effects lighting and Laser
Includes travel up to 1 hour and all setups
Backups for everything, Insurance included
Terrific Website Client Planning tools
DJ Garry Enhancements
Extra hours $50 per 1/2 hour with no prior notice needed
Ceremony: Outdoor $250, Separate room $200, Same room $100.
UP Lighting: 1 wall $195, 2 walls $350, entire room $500
Video:  Digital Slideshow $250, Montage: $325
Separate Room Cocktail: $125 (setup fee)
Monogram lighting $275
2) Need Lower Prices than DJ Garry? 
DJ Garry offers excellent pricing for the quality he delivers. However, if Garry is booked or if your Wedding Budget is a little tight, we can refer you to a variety of Wedding DJs that provide quality services in ALL price ranges.


3) Book a Wedding DJ Package

(Packages from: ($600, $700, $800, $900 and over)
Save BIG! You pick the Price Range and We make all the arrangements.
Why Book a DJ Team member directly Online?
Save up to $200 and we make all the arrangements!
A Terrific Option for Budgets $600 to $900!
Our DJ Team members discount their prices for Book Online dates
We select the DJ who follows up with you immediately.
If for any reason you don't like your DJ, we will assign another one.
You get use of all our great Online Planning and music selection tools.
More information on Booking a Wedding DJ Package: click here