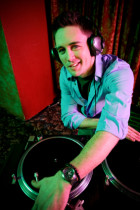 Book a Fixed Price Party Package Online:
Booking Online and paying the deposit locks in your Prices.
We get

DISCOUNTS

with our DJ's for Booked Online dates.
Packages are designed with Client ease in mind.
The prices are right and the service is easy.
Book Online by paying deposit with Paypal or Credit Card.
Once you book and pay the deposit, we will assign a DJ.
Save time, hassle, and money! Let US do the busy.
If you don't Book Online:
We'll  have available DJ's follow up with you, but prices will vary.
Be sure you DO have an Instant Price Quote so available DJ's can follow up.
Road Map:

Complete this Form ONLY when you are Booking.
First read "About Our Pittsburgh Party DJ's" for how we work.
Second, be sure you got an Instant Price Quote to see Our Prices.
Third, Proceed to Booking Your Package below and Save Big !!
Already did Booking form and need to Pay Deposit
Ready To Book: 
Have your Credit card or Paypal account number ready.
Complete the form below by following in form instructions.
Acknowledge your intentions (bottom of the form).
Pay your deposit online.
Sit back and relax, and let us secure your DJ for your Party!