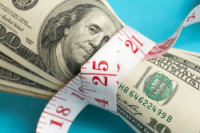 Select your Price and we'll secure the DJ 
An EXCELLENT option for Budgets $650 to $900.  Select your price range and we'll secure one of our DJ Team members for your date, at your price!
You'll save Big since our DJs discount prices greatly for these Book Online packages!
Save up to $200 and we make all the arrangements!
Packages from $650 to $900!
Our DJ Team members discount their prices for these Book Online dates
We select from our DJ Team. DJ follows up with you immediately.
If for any reason you don't like your DJ, we will assign another one.
You get use of all our great Online Planning and music selection tools.
Instructions: 

Use the "Easy" form below.
Follow the on page instructions to complete your Booking.
Have your Credit card or Paypal account number ready.
Secure DJ package by paying your $275 deposit.
Prefer to select and contact the DJs yourself?  Please let us know